Established in 1984, we have been producing high quality signage for Ocala, Florida and the Marion county area for over 30 years. 

Because each project is unique and requires different tools, prices are generally based on the medium of the work, length of the project, and size. We will gladly give you an estimate once we have discussed your job and figured the best cost options. 

call: (352) 622-1911

email: andys@andyssigns.com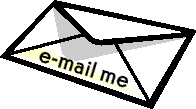 Look around our site links for creative sign and design projects we've produced ...

History in 1984   (Andy's Signs established)

President Reagan re-elected 

First-class stamp:   $0.20

Unleaded fuel avg. price: $1.25

The Cosby Show debuts on NBC

Record of the Year: "Beat It," Michael Jackson

Kentucky Derby Champion: Swale

Internet Domain Name System DNS(.com) is started.


C r e a t i v e   D e s i g n s   &   C u s t o m   G r a p h i c s

V e h i c l e s  .  B a n n e r s  . F u l l   C o l o r   P r i n t i n g